Write better with confidence
1. Select any text on any website
2. Improve writing, fix spelling & grammar, or change tone in one click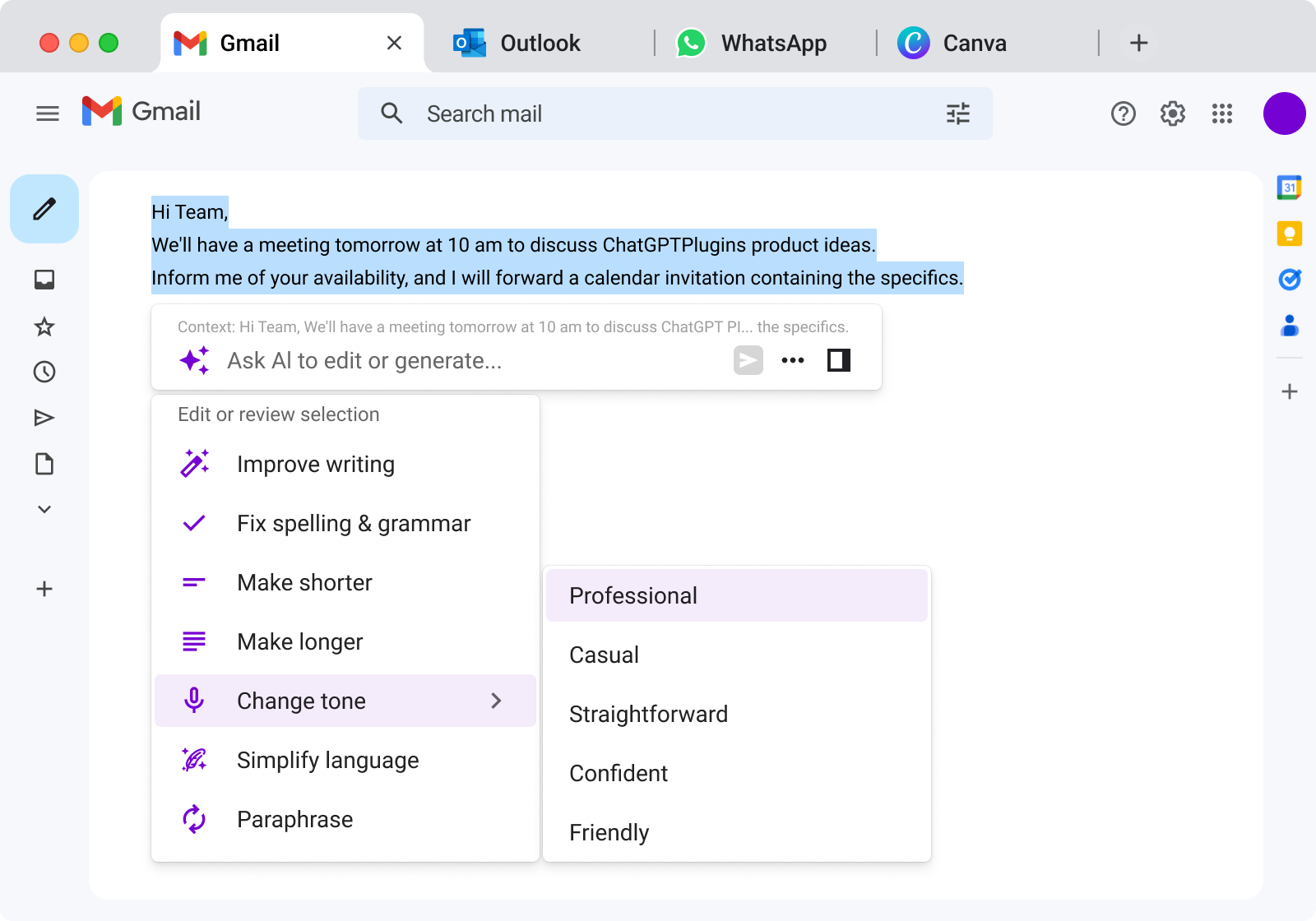 Read easier and faster
1. Select any text on any website
2. Summarize, explain, or translate in seconds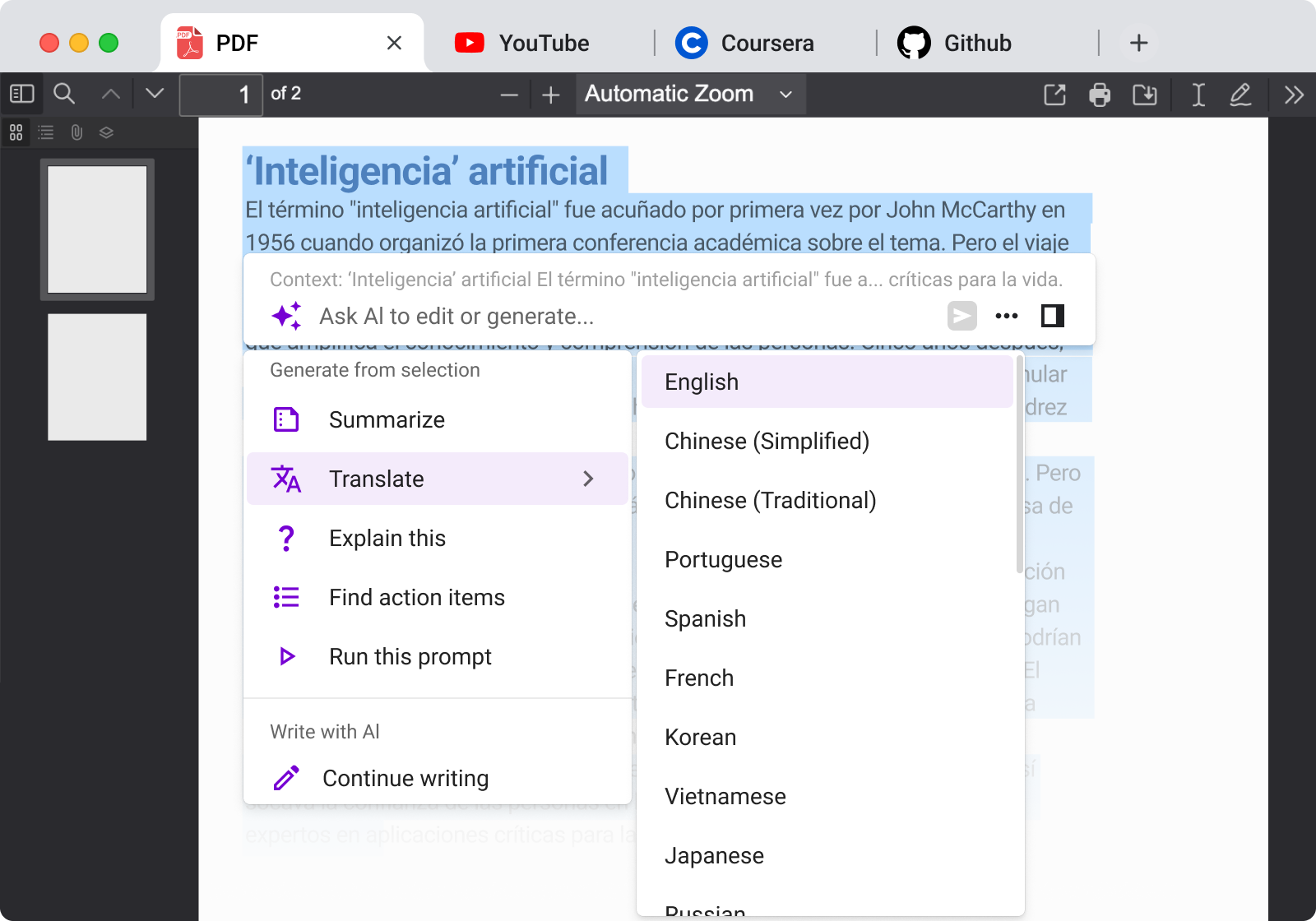 Reply to any text in seconds
1. Select any text on any website
2. Generate effective and personalized reply in one clicks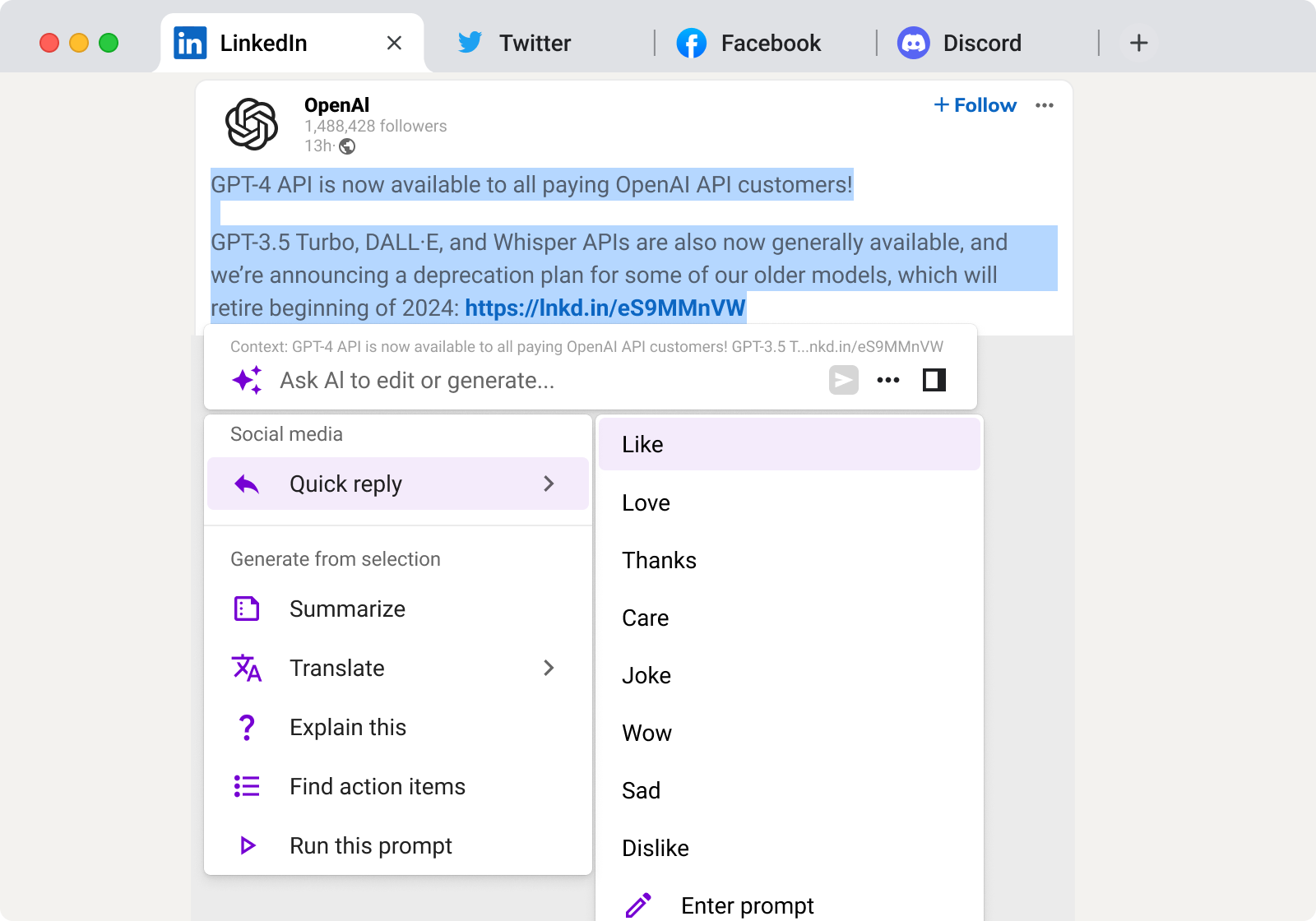 Summarize & chat with any page
1. Open any webpage, PDF, email, or YouTube video
2. Click 'Summary' in the sidebar to summarize and chat with the content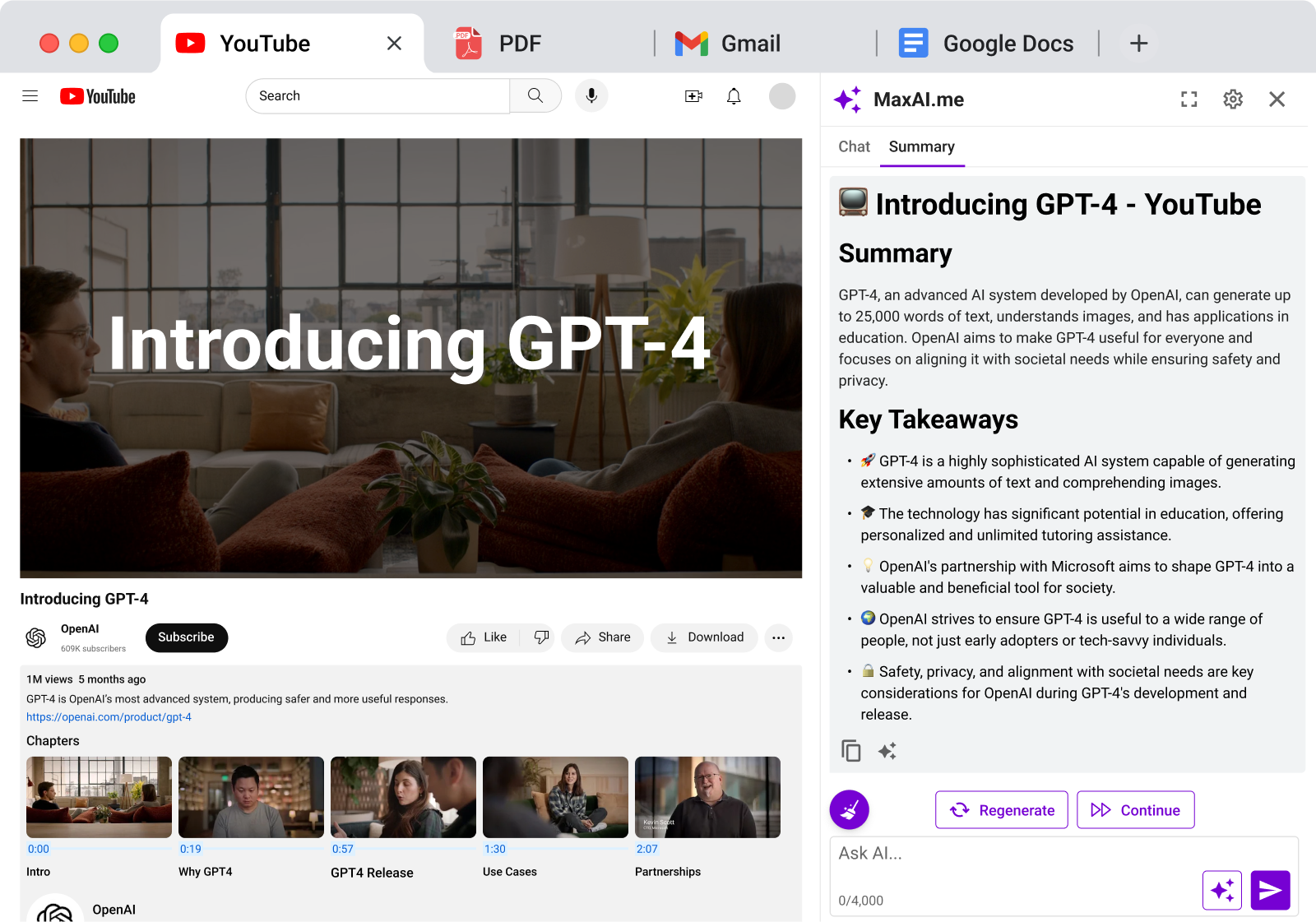 Compose with AI anywhere
1. Press ⌘/Alt+I in any doc or text box
2. Let AI handle the first draft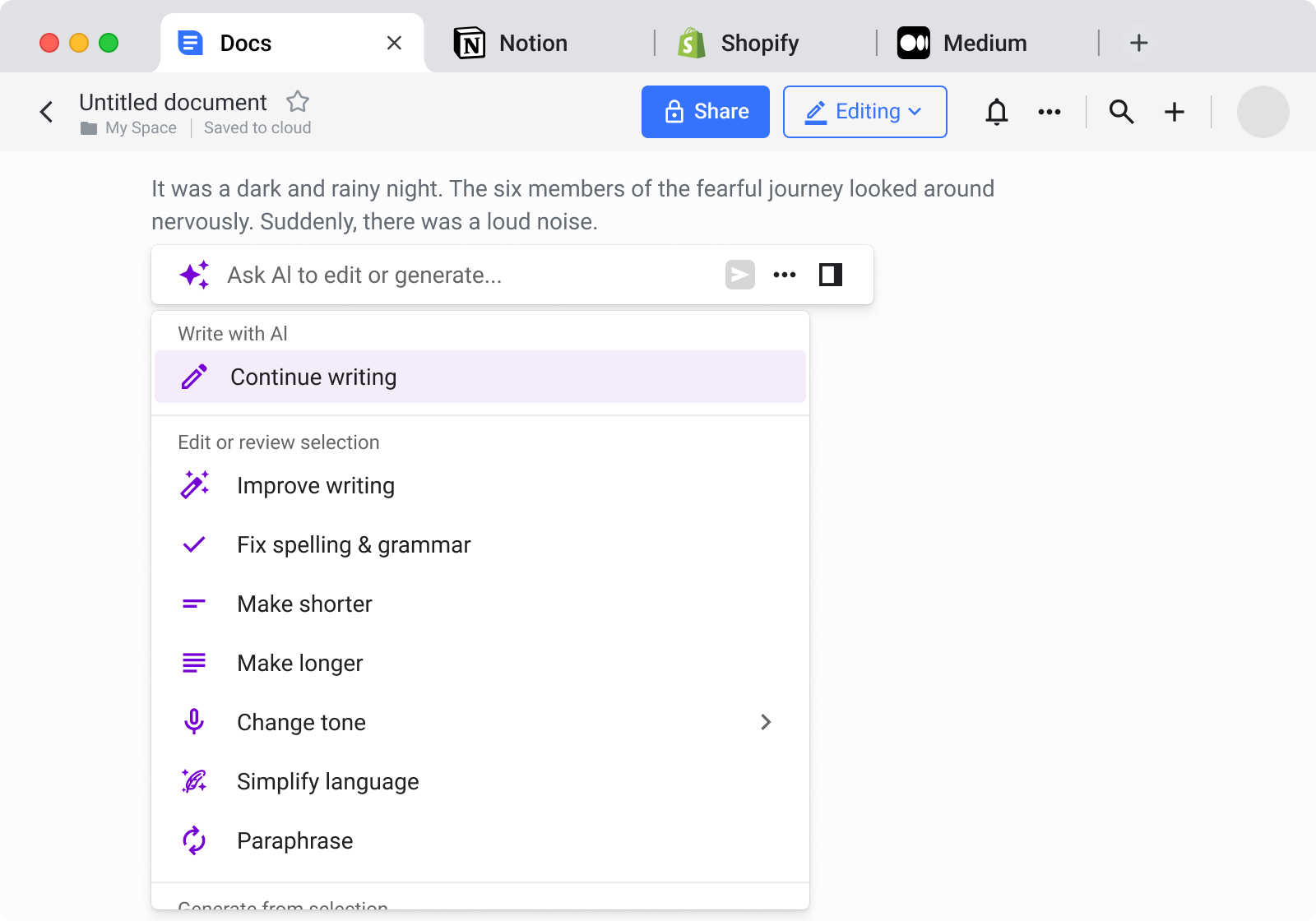 Ask AI anything in the sidebar
1. Press ⌘/Alt+J anywhere
2. The AI chat sidebar will show up on the right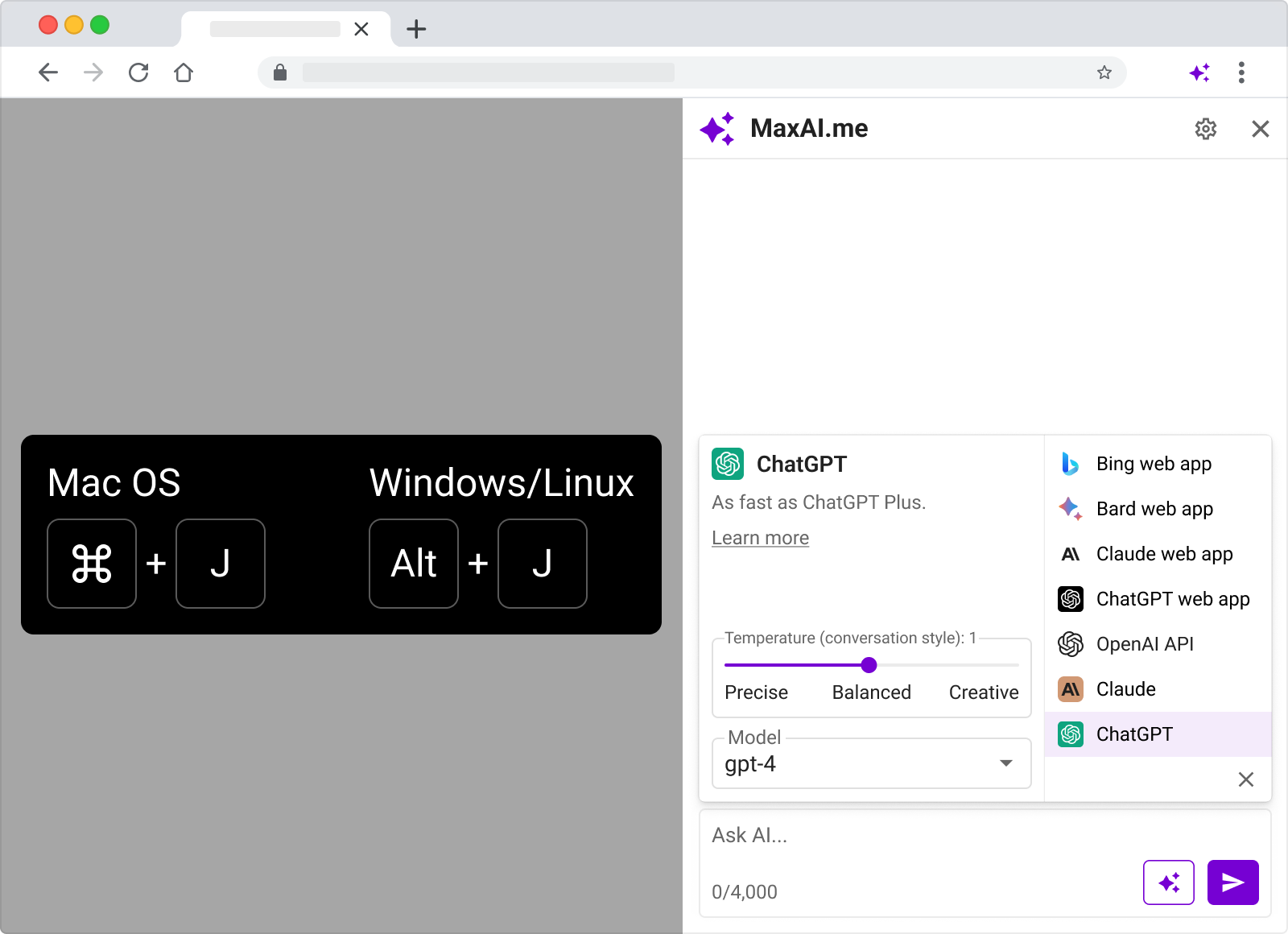 Why is
MaxAI.me
Chrome extension the best
The fastest way to use AI anywhere online.
Works literally everywhere - ANY text on ANY website, even local PDF files.
1-click to insert or replace selected text with AI-generated content.
Chat to ask follow-up questions or refine results.
Supports all popular AI Providers: ChatGPT, Google Bard, New Bing Chat AI, Claude.
Supports GPT-4, Web Browsing, Code Interpreter, and Plugins through your ChatGPT Plus account.
Supports GPT-4, GPT-3.5-turbo-16k, GPT-4-32k using your OpenAI API key.
All languages are supported.
🎁 Perk: 1-Click ChatGPT Prompts
Revolutionize your everyday tasks with 1-Click ChatGPT Prompts.
Turn hours-long tasks into minutes using our expanding collection of prompts for marketing, sales, copywriting, operation, productivity, and customer support.
Get it for free on MaxAI.me/prompts